Enjoy Healthier Air in Your Home
Justin Time is your local indoor air quality specialists! Our team of highly knowledgeable and trained technicians are ready to help reduce the allergens, dust, pollutants and microbes that are in your home's air.
Justin Time provides expert maintenance, repair, installation and replacement of UV Air Purifiers, Electronic Air Cleaners, Humidifiers and Dehumidifiers.
Call Justin Time today to schedule your indoor air quality system service!
UV Purifier | Maintenance, Repair & Installation

---

Air Cleaner | Maintenance, Repair & Installation

---

Humidifier | Maintenance, Repair & Installation

---

Dehumidifier | Maintenance, Repair & Installation
---
Healthy Air Systems We Service & Install
Air Cleaners
Need an affordable solution for air cleaning? Look no further than our F300 Electronic Air Cleaner. This air cleaner works efficiently to capture up to 99% of airborne particles from the air passing through the filter and requires minimal maintenance while doing so. Simply remove the filter every 6-12 months, wash it and replace it. No replacement filters needed. Achieving cleaner air has never been easier.


3-stage filtration system
Captures up to 99% of airborne particles from the air passing through the filter
Renewable and eco-friendly
No replacement filters needed
Honeywell offers an exclusive 10-year Clean Coil Guarantee
Five-year warranty
Professional installation
UV Air Purifier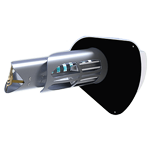 The REME HALO® in-duct air purifier utilizes RGF's patent-pending Reflective Electro Magnetic Energy technology. Installed into the supply plenum of your existing air conditioning or heating system air ducts, the REME HALO® in-duct air purifier produces Hydro-Peroxide plasma that is distributed through the air handler, through the duct system and into the conditioned living space. Unlike passive air technologies, which need pollutants to pass through the unit for purification or filtration, the REME HALO® in-duct air purifier sweeps through your home actively purifying pollutants at the source. In addition, the charged plasma induces particles to coagulate or stick together making them bigger and easier for your filter to catch. Hydro-Peroxide occur naturally in the earth's atmosphere and are part of nature's process of cleaning the air.


Dual ionizers to reduce airborne particulates (dust, dander, pollen, mold spores)
Kills up to 99% of bacteria, mold and viruses
REME® reduces sneeze germs by 99% in the time a sneeze can reach three feet.
New zinc ions kill 99% of viruses on surfaces
Unlike portable units that are limited to the room in which they are placed, the REME HALO® provides whole home and building purification.
Easily integrated with your existing HVAC system. The unit doesn't take away living space and operates silently.
Humidifiers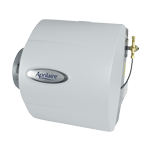 The Aprilaire Model 700 Humidifier is a whole-home solution that helps you achieve total comfort through humidity control. The Model 700 uses a built-in fan that pulls heated air directly from the furnace. It is installed by a local HVAC professional.


Evaporation capacity of 0.75 gallons per hour—among the highest capacity humidifiers sold.
Humidifies tightly constructed homes up to 4,200 square foot in size.
Features truly automatic control.
Delivers optimum levels of humidity control with the Automatic Digital Humidifier Control.
Provides vital service, temperature and relative humidity indicators in manual mode as well.
Performs quietly with simple annual maintenance.
You never have to monitor your settings or wait until you feel uncomfortable.
Dehumidifier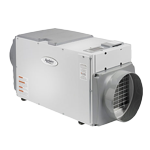 The Aprilaire Model 1830 Dehumidifier is a high-capacity solution that helps you achieve total comfort through humidity control. It is installed as part of your home's heating and cooling system by a local HVAC professional. The 1830 pulls air from every room in your home through the return ducts. Then, it removes the moisture and sends dry air back throughout your home. It works in conjunction with your air conditioner to efficiently balance the humidity levels in your home, but can also work independently on days when you don't need the air conditioner.


Has the capacity to remove up to 70 pints of moisture per day (8 3/4 gallons)
Provides dehumidification for homes up to 5,000 square feet
Comes with a 5-year warranty
Is placed in the basement, crawlspace or any room, not installed to HVAC system.
Rigorous reliability and durability testing, assuring the high-quality performance.
Automatic humidity sensing for efficient and effective removal of excess humidity.
Includes a built-in, easy to use control.
Performs quietly installed away from your living space.